President Annual Report 2021
It's a strange, strange world we live in '21
Last year I touched on the term ANTIFRAGILITY, how LUSA is catapulting the opportunity of "idle" into critical, ongoing internal reflection.
I spoke about the progression into positively transforming our thinking in a very delicate World. Ready to face the anomalies presented to us LUSA seized the challenge to advance the RESET that has so often been referred to in the worldwide media.
Forefront in our thinking, internally assessing our impacts and efficiencies, robustness to external factors has brought LUSA to an extremely exciting space.
Sadly, a lot of businesses have felt the impact of COVID, many of them are businesses no more, this continues to widen our horizons, both physically and mentally. LUSA quickly adapting to the new reality of tightened purse-strings, whether it be for business rescue, staying afloat or, utilising the opportunity to rethink their business model.
I believe, in many cases COVID provided an excuse for businesses to step away from their CSI participation. This for us was frustrating as we saw waning NPO's around us, normally dependent on grants offered them by business, not understanding the full implications of the withdrawal of, albeit, perceived commitments. I certainly trust there will be a change of thinking in this area as the needs continually rise in our area of influence.
We have focused during the COVID times, with the help of some of our staunch benefactors, to address some of the immediate needs caused by this unfortunate intervention, a quarter million rand in food relief was managed through LUSA and its solid risk mitigation principles. Gifts in kind and funds allocations were less than previous years but well received by our beneficiaries and NPO partners.
Working at arm's length has appreciated some interesting adaptions in the way we do things, clouds suddenly have new meaning to LUSA, the virtual world we offer has been well received by our beneficiary NPO's and CBO's. Building capacity has been a fervent passion to ensuring that these organisations become stronger and ready for the new normal.
The training initiatives offered by LUSA now have no boundaries and reach further afield than we could ever imagine, our vision 2020 will now move exponentially forward, along with all our other capacitating initiatives. I enjoy the energy of our staff as they make these things happen by seeking alternatives in an otherwise uncertain world.
Ringing in the changes of our more intense focus is our new logo, refreshing and identifying the product of our continuous internal critique, reflecting our transformation into a dynamic forward-thinking enabler.
As you can read from above, I continue to serve this organization with pride, my thanks to my fellow board members for their empowering focus, to the staff at LUSA Community Chest for accepting and owning the vision, powered by their tenacious ability of making things right.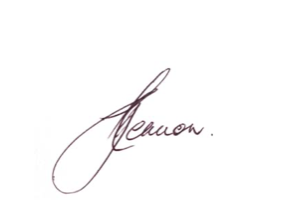 Patrick Ian Kennon
President
Treasurer Annual Report 2021
The Lusa Community Chest audited financial report of 2020/2021 shows the institution to be financially sound and reflect good and consistent year-on-year financial governance.
Lusa's primary source of income is Individuals, Corporates, Industries and Trusts. We have seen a very slow recovery from the economic effects of Lockdown. Social Distancing and the limitations on gatherings made it very difficult to run some of our programmes. Adapting to running our programmes virtually was done at a relatively low expense, but we managed to adapt very quickly with exciting new offerings that we are currently marketing to various prospective investors.
In a very tough economic environment, Lusa has managed to raise revenue of R 4 561 108, 56% down from R8 087 068 in 2020. 84%, R 3 853 933 of our revenue was allocated to projects and donations given to various NPO's. Our operating expenses decreased 20% from R1 230 288 to R979 743.
Lusa made an investment of just over R1mil acquiring its property. This investment will yield good returns even over the short term as the property is worth significantly more than the purchase price. This will also allow us to accommodate partners for larger projects. Lusa is in a very good cash flow position with current reserves of R3 566 539. This will allow us to keep operating for an extended period despite declining revenues. These funds are also available for reinvestment in the community through various projects, donations and support given to a multitude of Organization's.
A longer-term view envisages a stable financial position amidst a declining growth rate in South Africa.
Internal projects by Lusa Community Chest continue to cover administration and employee costs to a great extent. Employee costs have declined from R638 120 to R414553.
Lusa will continue to develop new products in reaction to demand, Lusa has ensured that it has relevance and offerings to generate income so that we can ensure impact locally, nationally, and internationally. New partnerships continue to be forged where we render effective business support service to companies on the delivery of Corporate Social Investment, thus growing the profile of Lusa Community Chest as a trusted partner.
Allocations to the different NPO's and community programs in 2020/2021 follow a pre-determined methodology to ensure fair distribution and accountability.
Capacity building of NPOs offers a platform for sustainable social development and service improvements to the community. This is ensuring ever-increasing skills and stewardship among our beneficiaries. We are very proud of this ongoing intervention and are positive that this investment supported by mentorship as required, will affirm our growing partnership base for the region.
The internal audit protocol followed this year once again showed a high level of compliance to South African Auditing Standards. New partnerships continue to be forged where we render effective business support service to companies on the delivery of Corporate Social Investment, thus growing the profile of Lusa Community Chest as a trusted partner.
Acknowledgement to the board and staff members for following the strict financial discipline required of our institution resulting in a positive reputation and financial report for 2020/2021.

Hannes Strydom
Treasurer
Executive Directors Annual Report 2021
The last financial year will always be remembered as the year when Lockdowns and Social Distancing ruled our world.  The Covid 19 pandemic certainly managed to disrupt not only the business sector but also the non-profit sector.  Many businesses across the country have closed their doors and the NPO sector have lost many investors.  The need in our communities however has increased and this does not bode well when organisations who are already stretched thin are now truly struggling to keep their doors open.
At Lusa we decided to find innovative ways to turn the difficult situation into an opportunity.  When you look for the gift in a tragedy, it is easier to stay positive and to come up with new and creative ways to do the work.
Although we have suffered like the rest of the world in terms of financial investments, we made good use of the time and worked hard to develop, digitize and credential our courses.  All our courses are now online and we can train many people from all over the world at a much reduced cost.  For this new development we are truly grateful.  We would not have been able to put this amount of time in were it not for Covid 19.
We have learnt new skills, including being able to credential our coaching students ourselves.  Taking stock over the years, we are pleasantly surprized to realize that we have trained more than 20 000 people through our various programmes over the last decade.
Now that we have an online training presence, we will be able to double our reach within a few years.  We are really excited about the possibility of running some of our programmes in other countries.  We have already had students from Ghana and Namibia participate in our Vision 20/20 program which trains and certifies youth coaches.
Lusa managed to distribute food to the value of R250 000 during the last financial year through our various emergency relief partners.  We also distributed R 481 680 through the funds allocation program to some of our Community partners.  It is important to note that only 2 companies contributed funds to beneficiaries via Lusa.  Others indicated that they would contribute directly to our community partners, which we hope was indeed what occurred. We also managed to distribute Gifts in Kind to the value of R834 929 to our various Community Partners.
During the last financial year, we were able to train 76 neuro coaches, 145 youth coaches, 10 NPO's through our Capacity building programme and 40 teachers through our ECD programme.  
We are also grateful that we were able to move to a new property that we can call home.  After 25 years of renting we finally own our own space.  Not only will this bring down our overheads, we now have a property that can be developed to meet our needs.
After 20 years, we have decided to change our branding.  We have not only changed how we do things but to a large extent, who we want to be going forward.  I believe our new logo captures our calling and identity and that Lusa will be rebirthed and continue to engage in transformational work in and beyond South-Africa.
I would like to thank my dedicated team at the office for not losing heart but for pulling together to make the Lusa legacy a reality.  I also want to thank my volunteer board members for their support, leadership and dedication through difficult times.  
A special thank you to our Donors and Investors who continue to support our work and who understand the importance of what we are doing.  We can only change a nation when we capture their thoughts and hearts and help them build their own resilience through innovation, personal responsibility and empathy for themselves and others.
May 2022 be a year of new beginnings, purpose and impact for us at Lusa but also for all our Community Partners and Patrons.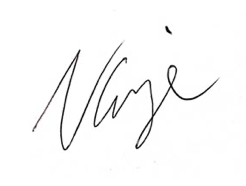 Veronica Kietzmann-Cronje
Executive Director