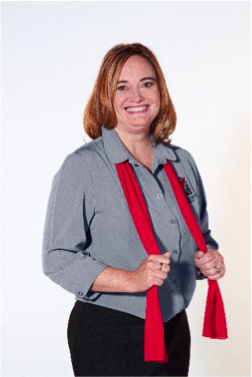 Our Story:  Lusa Community Chest
Lusa Community Chest was birthed in September 1990 as Sasolburg Community Chest and has grown and evolved over the last 3 decades, striving to positively impact the Vaal Triangle community.  Being resilient and open to new opportunities our projects and programmes have reached far outside our footprint area to countries such as Honduras, Kenya and Malawi.
Lusa is always looking for new opportunities to empower people and we have developed unique and impactful programmes that address specific needs in our society. We are recognised for the quality of work and the transformational shifts our programmes are able to create. Personal mastery, self-awareness, emotional intelligence, leadership and social entrepreneurship is entrenched in everything we do.
Lusa is the Zulu word for shepherding and we continue to live out these values and our purpose of supporting, training and equipping 1000's of people each year.
Changing lives and restoring hope is not just a slogan, it is OUR way of being.
Covid -19 Food relief support and Hand sanitizer donation
The President of South Africa; Cyril Ramaphosa announced earlier in March that South Africa has been hit by a pandemic called COVID – 19 which first struck in Wuhan- China in December last year. The pandemic has caused a severe economic downturn; and a lot of people have had to face retrenchment and in turn poverty continues to be rife. A lot of companies ran at a loss and are still struggling to get back on their feet. In the NPO Sector we are trying to make ends meet whilst still doing our best to provide for the communities we care for.  With the help of some of our loyal donors; companies like SAFRIPOL; Sasol; Rejuvenation Community Trust; GTCOC; Hollywood Bets; and Zio Food coming on board, we managed to provide food relief support and also distribute hand sanitizer to 50+ NPO Community partners; our Peer facilitator group who reside in Oranjeville and Deneysville; and other community members.
The requirements for COVID- 19 include sanitizing or washing hands regularly in order to curb the spread of the virus; and the donation of the sanitizer was very helpful.
Lusa Is truly grateful for the support received from our various donors and we are hopeful that things will return back to normal soon.
Below are pictures of some of our community partners who received food relief support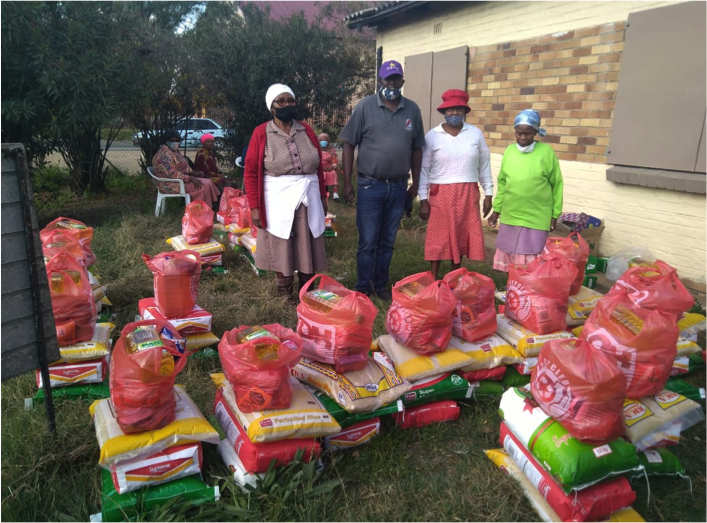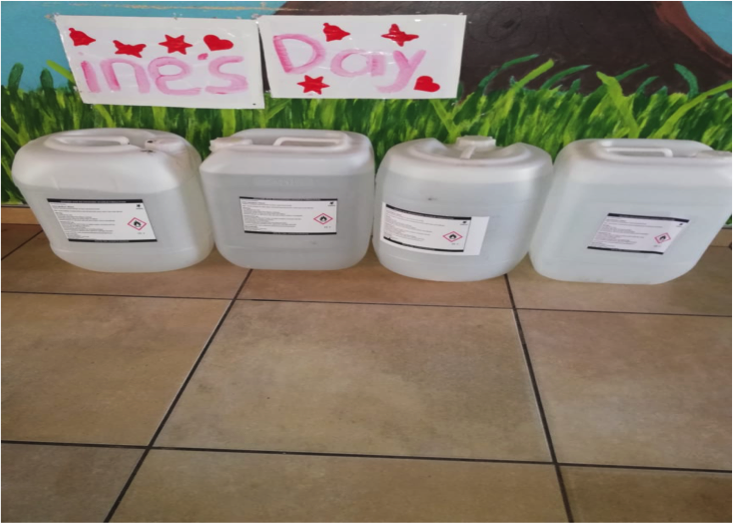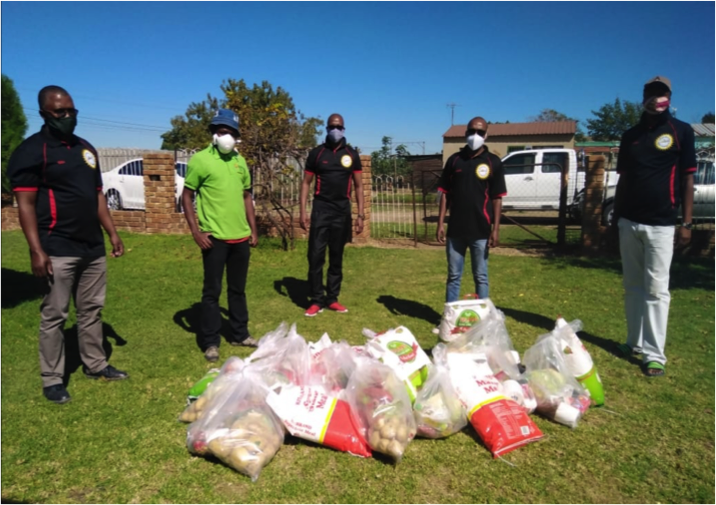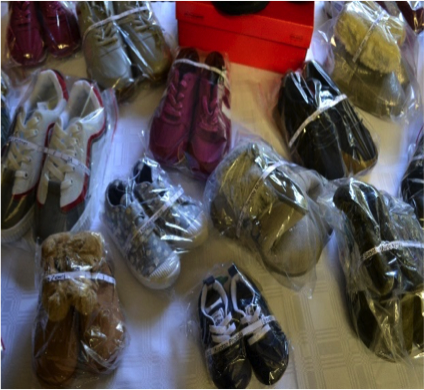 Winter Warm Project 2020
Despite that we are in the middle of a pandemic, which lead to a serious economic crunch, this year's Winter Warm Project was able to raise enough money to provide warm winter shoes to 350 children. These children are from 6 organisations in the Vaal Triangle which are registered with Lusa Community Chest.
A small informal handover functionwas held on the 3rd of July 2020, at the Lusa Community Chest training center in keeping with the Covid 19 regulations.
The companies that took hands and helped through this Winter Warm Project to make a difference in the lives of these children in our community were:
Sasol; Safripol, Autumn Star Trading, Mission Point Trading & IFM 102.2
Lusa community Chest would like to thank them for their loyal and sustained support.  Way to go, investors!
 We would also like to thank and acknowledge Ackermans & Sedgars for the special discounts offered that helped to make this project successful.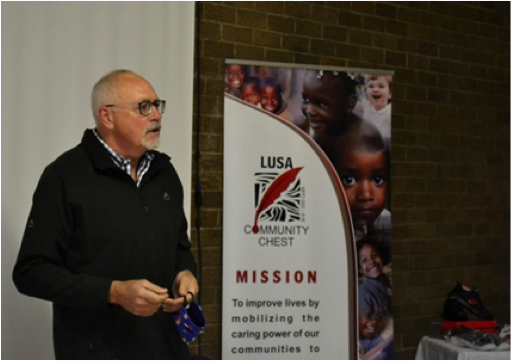 Please visit our  Facebook Page  www.lusa.co.za and Lusa Community Chest on Linked in.
We have been hard at work communicating via our online platforms to create greater awareness of our projects and programmes.  You can support us by simply following our pages.
In closing
We hope you have enjoyed catching up with us.  Thank you for your loyalty and ongoing support during these challenging times.
We appreciate and value you more than words can say.
With love,
The Lusa Team
Veronica, Thanu, Adelaide, Retha, Joyce, Alwyn, Phil and Diane