Emotions are a basic and integral part of our lives and yet most people do not understand its significance or the art of using them to our benefit.
Of the four intelligences we possess, emotional intelligence is often the least developed. A good example of this is when people with high IQ's can sometimes engage in self-destructive habits. People who seem to be extremely successful in their careers often have trouble in their personal and emotional lives. We all know of famous and successful people who seemed to have it all and then either self-destruct or ruin other people's lives closest to them.
Indicators:
In actual fact emotions are nothing else than indicators that show us how we are coping in various areas of our lives. If we are not coping, our emotions become quite intense and because of how we are raised, we either ignore them or they consume us.
Emotions can either be our friends or our enemies. When we go through a painful experience like rejection or loss, it sometimes takes weeks or even years to heal. Some losses we experience are so severe that we never recover. Fear and anxiety disorders can develop and in most cases depression results from such experiences.
We allow our emotions to become our reality and once that happens, it is very difficult for our reason to regain control over our lives. It is like riding an elephant. As long as everything is ok, the trained elephant will go where we steer it. Once the elephant experiences any form of distress, the rider has no control over it. If our emotions are the elephant in our lives and our reason or intellect is the rider, we are only in control as long as we do not experience distress or anxiety.
Let's say you are on your way to a very important job interview. You are currently unemployed and desperately need the job to provide for your family but suddenly someone phones to tell you that your only child was hurt in an accident. Chances are that 99 percent of all people would abandon the job interview and immediately rush to where the child is. Our emotions in this case become so dominant that we can't even consider the alternative. A parent's most difficult challenge when it comes to our children is guilt and this must truly be one of the most destructive emotions we can possess.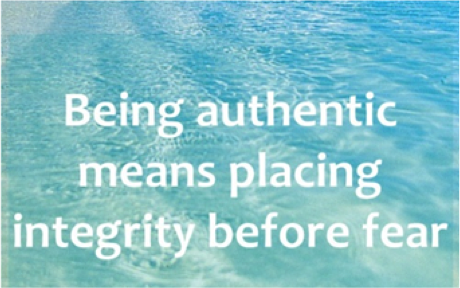 Emotional Roots:
Guilt in itself is not a bad thing; it actually is quite helpful to guide us through our lives as a moral compass. When guilt however is not resolved and we are unable to forgive ourselves, it will destroy us.
Guilt can either drive us to God or away from God. The minute we are able to forgive ourselves we are also able to forgive others. Some people will reason that it is easier to forgive others than to forgive ourselves but it takes the same skill of reasoning to achieve both.
The energy generated through emotions, it does not matter whether it is anger, guilt, fear or passion, can either energize us to achieve great things or paralyze us to do nothing at all.
The big question is how on earth do we manage this elephant inside all of us and how do we steer it in the direction of our destiny?
Who do we feed the most, our elephant or our reason? Some people get so caught up in their emotional state that they actually start feeling comfortable and safe in it.
They feel entitled to be miserable and then start seeing themselves as a victim. It becomes their reality and it is easy to live there because you can simply blame everything on anybody else. You feel sorry for yourself and never take any responsibility for your own emotions.
If you are not in control of your elephant, your elephant is in control of you. The problem is that you become your own worst enemy. It is easier for some people to give in to the elephant than to face it and try and regain control.
Introspection part of a winning strategy:
It is interesting how few people ever do self-reflection and introspection. When it comes to our own emotional lives we are sometimes at a loss. Our blind spots become bigger and we are completely unaware of our own insecurities. Why don't we simply ask ourselves more questions? Why do I feel the way I do? Why do I react in a certain way? Why do I battle in certain areas? Why do I avoid some situations and some people? What can I do to improve myself?
If we answer ourselves honestly, we will be able to gain much insight into our own emotions and motives. It will help us to gain control over our lives and to manage our own actions and decisions. It is always helpful to soundboard your own observations with someone you can truly trust.
Self-Deception:
Self-deception is however one of our biggest challenges. We become master manipulators and give false testimonies to ourselves. It is easier to believe a lie than to face the truth about our own motives and character.
When we feel moved to help someone but we decide not to because of whatever reason, we experience guilt. If we are honest with ourselves, we would be able to see our own shortcomings but we rather start justifying our actions.
Not listening to our conscience is sometimes the easiest way to fall into self-deception.
A husband could for instance feel moved to do something special for his wife because he can sense that she is not in a good space. He considers the idea and then decides against it. It will cost money that was not budgeted for. It will cause effort because he will have to do some research on what to do and where to go and he is already so busy at work. It will mean that she might expect more of him and that is definitely not something he would be open too. He thinks of how she is not always the perfect wife. She is not the best cook and she does not always dress nice and look after herself. He is the bread winner and she just looks after the kids.
Because he feels guilty he has to justify why he is not doing what he felt moved to do. He has to put himself at a higher level and "demote" her to a lower level so that he can feel justified not doing what he should be doing. If we start engaging in this kind of thought pattern we will ultimately start believing ourselves. People become less than and we become heroes of our own little world.
The reality and the truth are never considered because that might mean we are less than we can live with. The problem with this self-deception is that we will never be able to change, heal or grow, because remember, we don't need it.
The other extreme is that we are not worthy or good enough. Because we are not worthy we can't have a positive long term relationship with a good person. Because we have experienced rejection in our lives, we must be unlovable. We start believing these lies about ourselves and don't reflect on why we have a low self-image or why we struggle with jealousy.
Taking control of your own thoughts: Everybody has the ability to regain control of their lives but it involves training of our minds. We need to capture every thought and reflect on every emotion. Only the truth can set us free. We need to know the truth, seek for the truth, implement the truth and allow the truth to transform us.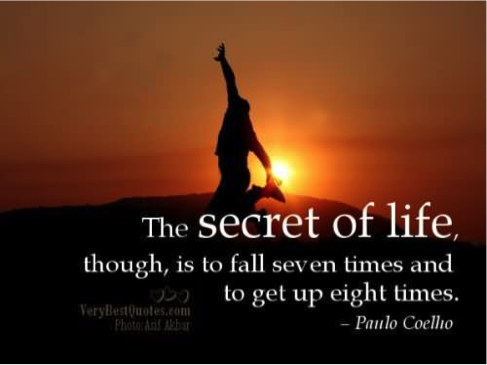 Part of gaining control of our lives can also involve activities that will fill our joy bucket.
It is important to understand what inspires and recharges us. Our world is filled with negative energy and it is our responsibility to engage in meaningful and positive activities that will ultimately feed out soul. Joy habits are unique to each individual and we all need to understand what they are. Music could fill our joy buckets but it could also add to our confusion and depression. We have to make a conscience effort to fill our joy bucket every day with positive thoughts and energy. We can't give what we don't have. If we don't nurture ourselves we will burn out or our emotions will take us on a negative detour.
Once we regain control of our lives and our emotions we can truly live the life we were created for. We will be able to find joy and purpose where we are at and add value to other people who are near and dear to us. Let us embrace our emotions and put our mind to utilizing the energy they create for the Greater Good. Once we start adding value to others our joy will increase and our destiny will become clear.